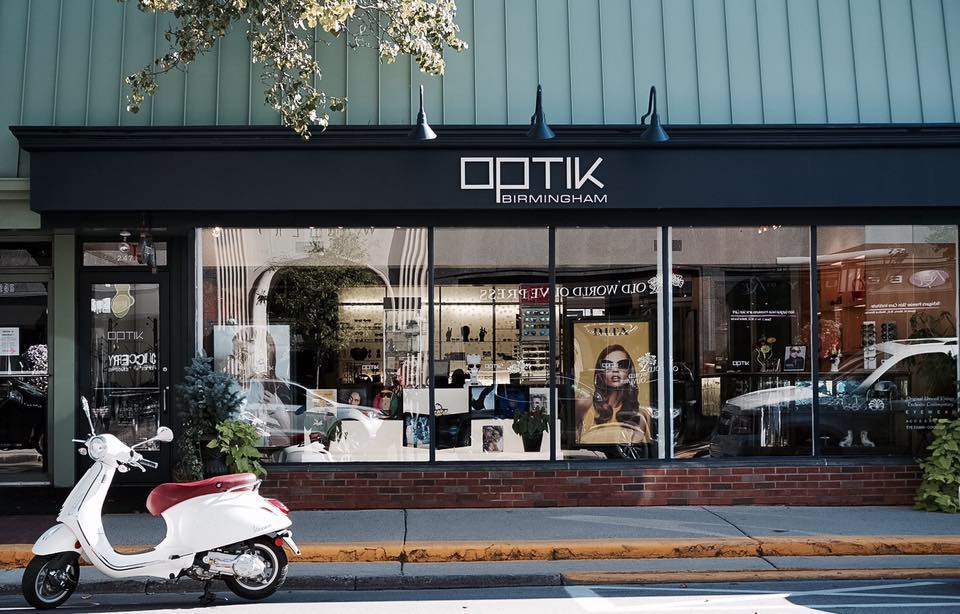 Enter OPTIK Birmingham and you quickly notice this is no ordinary optical boutique.
An area with vintage cases displaying an incredible selection of never worn original vintage eyewear, melds nicely with the modern fixtures and exclusive contemporary eyewear.
At Optik Birmingham, our state-of-the-art practice and optical shop is located minutes north of downtown Detroit. Dr. Ales wants people to see their best, through general and preventative eye care, and look their best, with a ride range of contemporary and vintage eyewear. You'll see exceptional eyewear; you'll receive exceptional care.